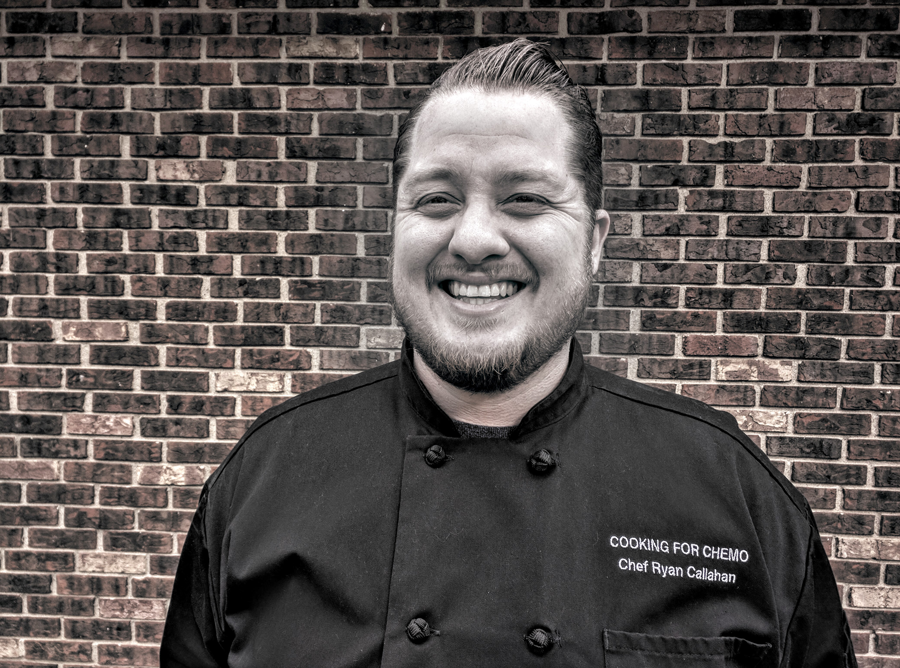 Chef Ryan Callahan is the author of Cooking for Chemo …and After!, Cooking for Kids with Cancer, Cooking for Cancer and After, and Chef Ryan Callahan's Tasting Journal.
Chef Ryan won a 2016 Gourmand World Cookbook Award for his ground-breaking book, Cooking for Chemo …and After!
He is a hospitality industry veteran with over 15 years of hands on culinary experience.
Chef Ryan is currently focused on teaching the cancer and chemotherapy community how to think, act, and cook like a true chef.
The cooking techniques contained within his books were developed after he became his mother's primary caregiver during her battle with breast cancer. His years of culinary experience combined with this unique hands on learning opportunity created the ground breaking ideas first discussed in Cooking for Chemo …and After!